DevShot #2
Posted on 31 May 2021 by Sebastian
Monday morning. Let's start off the week with a new DevShot of Project Slide!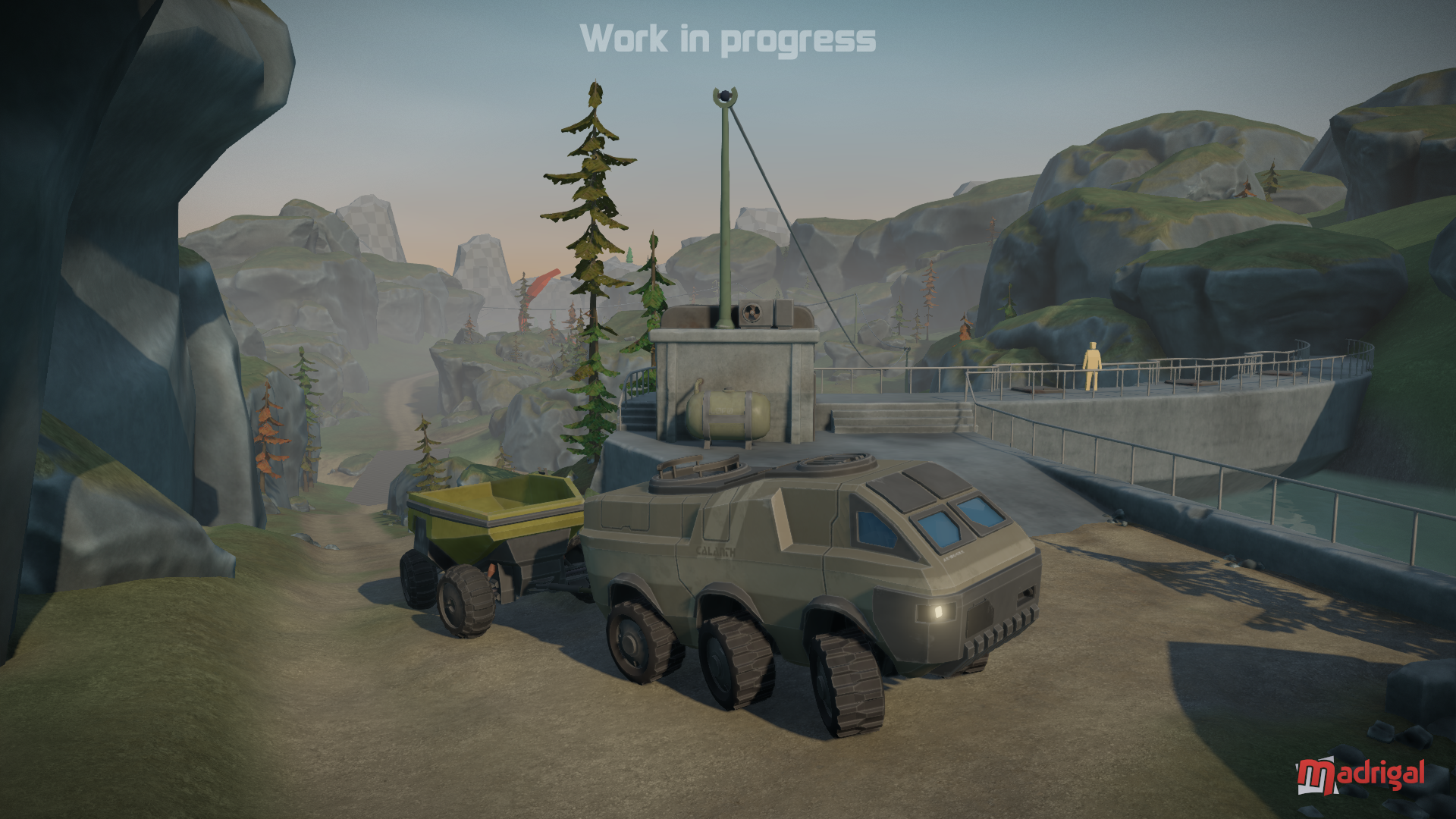 In the image above we see another part of the demo level. After a long trip, the driver of this cargo badger decided to stop at the hydro plant for a break. Here we can see them pondering the whitebox cliffs in the distance.
What is that red arc in the background? That will be revealed in a later DevShot. Have a great week everyone!